BASF believes that farm safety is a crucial topic not just for those who work on farms, but those who live and grow up on them too. We're excited to be launching the Safety Champs programme, which aims to make navigating conversations about farm safety with little ones a bit easier.
The programme will provide farming families who register with a free Safety Champs pack, which will help prepare children to take on the important role of an official BASF Safety Champ for their farm.
Stay tuned for details about the 2023 programme.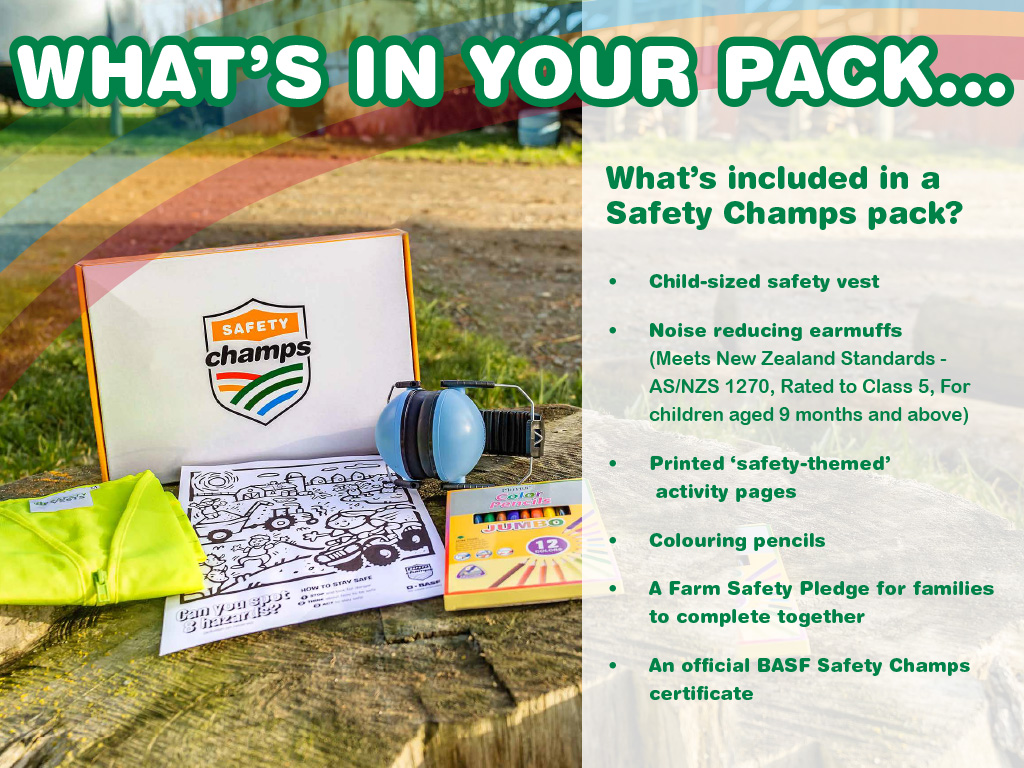 Additional resources
The Safety Champs programme is designed to facilitate conversations between families about how they can all be safer on farms. It's a big topic, so we encourage all caregivers to take a look at these helpful resources that outline tangible steps and measures to take that support child safety on farms:
WorkSafe NZ - "Children and Young People on Farms"